---
Overview
This is one of the most beautiful coastal walks in Royal National Park and is fairly easy track for beginners. The walk will be early morning to have the opportunity of sunrise viewing.
Total loop is around 8KM and will be completed in around 3 hours in total including sunrise viewing.
Please make sure you read Sydhikers Hike Disclaimer before you join the hike. Please don't join the hike if you disagree any part of it or are not willing to read it.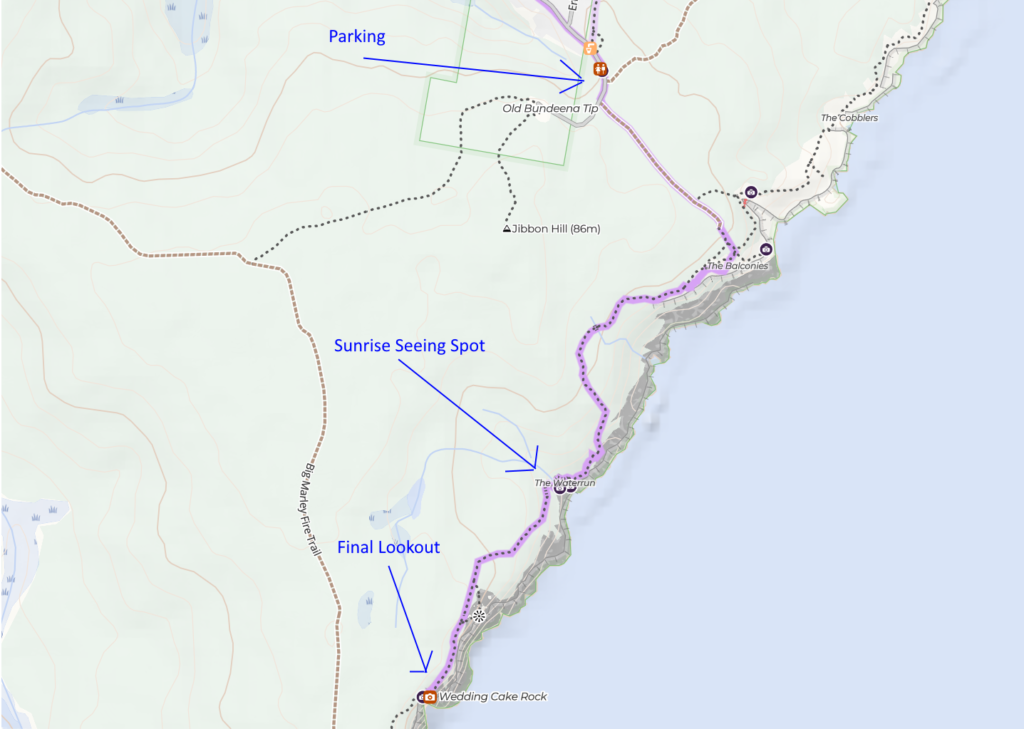 Meetup Point
There is a small Car Park at the start of the walk, right before the gate. We will meet here and park the cars here at Beachcomber Ave, Bundeena at 5AM sharp.
Hike Plan
We will meet at 5AM and walk will start at 5:10 AM sharp. Sunrise is at 6:10AM, so we need to make sure we reach at the spot before 5:40AM.
After Sunrise
After the sunrise viewing is done, we will continue our walk along the route and it will take us additional 1 hour or so to reach at the wedding cake rock lookout.
Possibility of Swimming
There is a nice spot for swimming too, if you want to, but we won't have more than 20 minutes for the dip if you like.
Special Notes
Bring enough food (fruits, energy bars, snacks etc) and at least 2 litre water per person.
Wear sturdy shoes as the rocks might be slippery.
Strictly no littering (organic or non organic), keep all your garbage with you and bring it back.
Respect Social Distancing.
Keep organizers informed if we need to detour or leave the group for some other hike.
Bring extra pair of cloths and/or your swimming cloths.
Don't climb the fence at any time.