---
Overview
This is a short and easy walk especially for children and starters. The Rainforest Loop Walk is just takes 1 hour to complete. But we will access The Falls walk which will take an additional 1 hour and we can see the falls as well.
There will not be any car pooling planned on this hike because most cars will be carrying kids. But you can plan the car pools on individual basis, Sydhikers won't help on Car Pooling this time.
Meetup Point
We will meet at the Minnamurra Rain Forest Centre car park. Please note that there are limited parking spaces there so try to reach early to get hold of parking.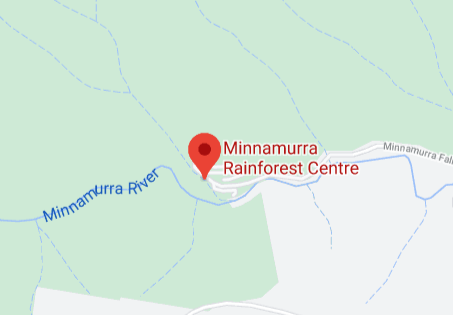 Minnamurra Rainforest Centre is located in the foothills of the Jamberoo Valley, west of Kiama on the NSW Coast. To get there from Jamberoo drive west on Jamberoo Road and turn left onto Jamberoo Mountain Road. Take the first right onto Minnamurra Falls Road and you'll find Minnamurra Rainforest Centre located 3km along to the end of the road.
Parking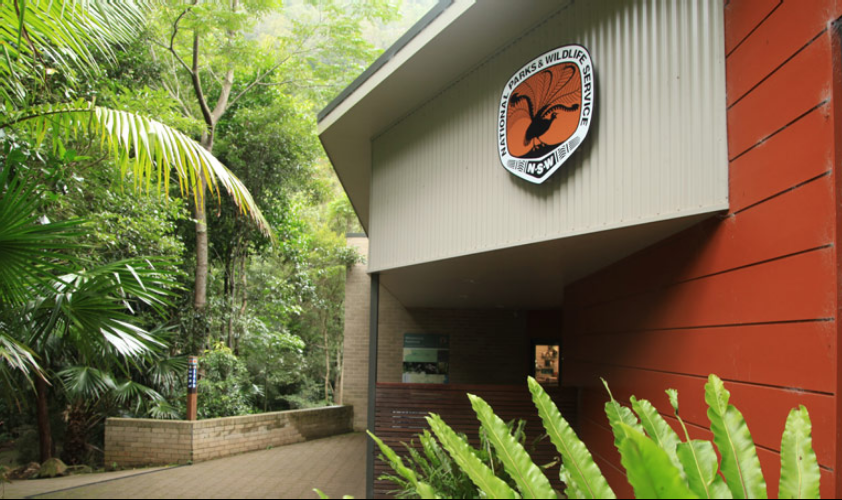 Hike Plan
We will start from the Car Park at 10AM. We will be slower than normal as we will have kids with us so please bear that in mind. We will take first snack break as marked below. Our second and final break will be at the falls lookout and then we will head back.
Total track will be 3.7KM and we will be back before 1PM hopefully.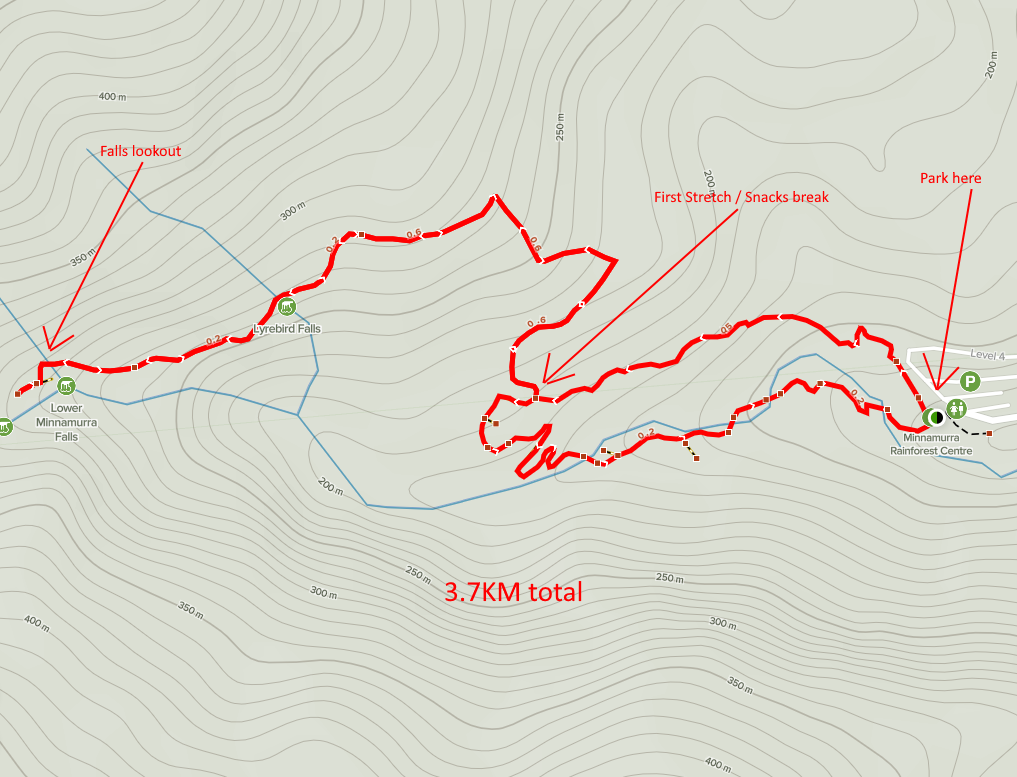 Special Notes
Be very mindful of kids and always stay with them don't let them go far from you.
Let the organizers know if the kids are getting tired and return back with the kids if you feel they can't walk more.
Bring enough food (fruits, energy bars, snacks etc) and at least 1 litre water per person.
Strictly no littering (organic or non organic), keep all your garbage with you and bring it back.
Respect Social Distancing.
Keep organizers informed if we need to detour or leave the group for some other hike.