---
Overview
Starting from Charolette Pass, this hike provides access to some of the best sights around the Kosciuszko National Park. Some of the features include reaching the peaks of two tallest peaks in Australia, looking down on some glacial lakes and crossing the famous Snowy River.
---
Hike Plan
Departure
There are two groups. Groups 1 going on Friday who will meet us on Charolette pass on Saturday and the other group is doing Car Pooling and going in different cars from Sydney at 4AM sharp on Saturday.
First Coffee Break
All vans will meet at McDolands, Mittagong at 5:20AM. We will have a 15 minutes coffee / toilet break before departing again.
Second Toilet/Coles break at Cooma
10 minutes quick toilet / coles break at Cooma, Centennial Plaza at 8:45AM before we leave for our last stretch.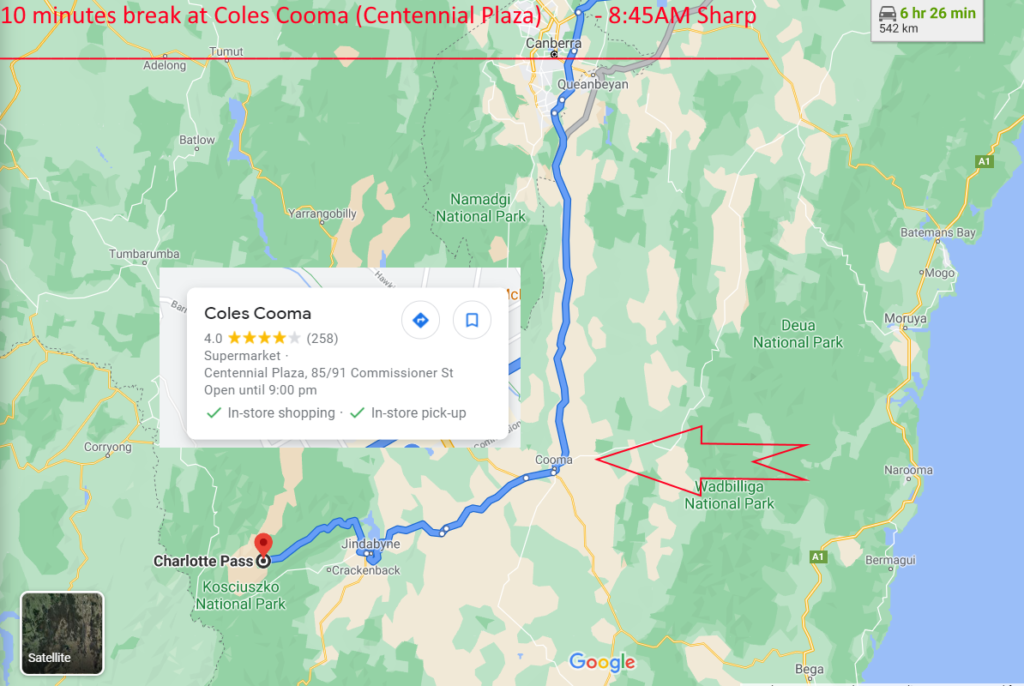 Reaching Charolette Pass
We will aim to reach Charolette Pass at 10:15AM. This is where we will re group, share our hike plan. Split in smaller groups as per Kosi National Park recommendation and get going. Each group will be provided a walkie talkie to stay in touch with other groups.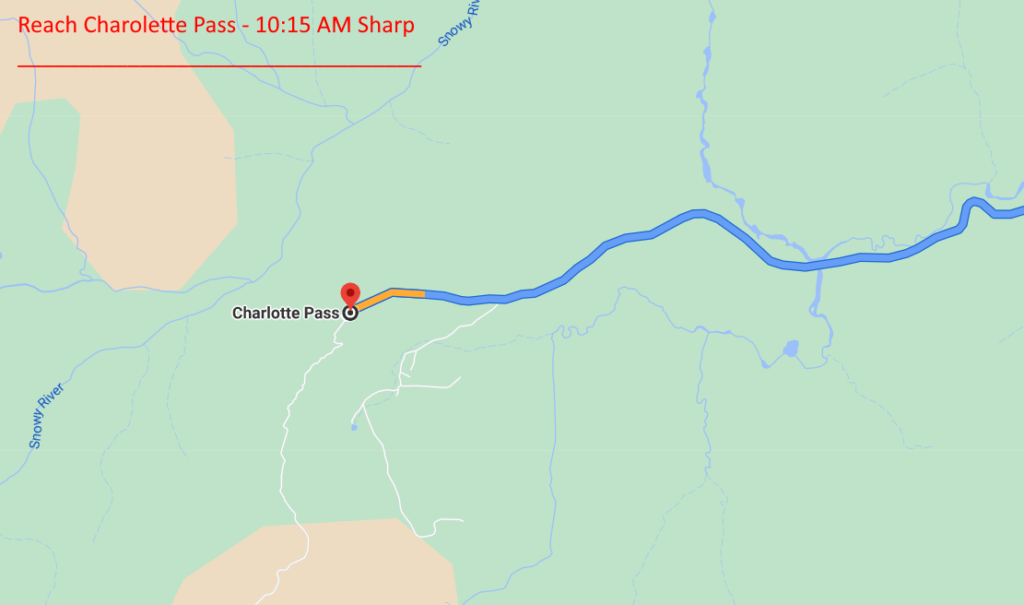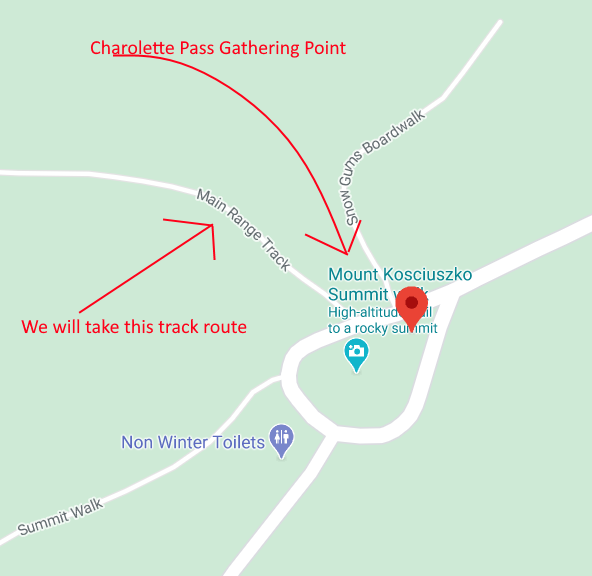 Hike to Mount Townsend Camping Area
Its an experience level hike where we will cover around ~13 KM to reach Mount Townsend Campsite. We will aim to reach at campsite around 5:30PM.
Set up Camp, Dinner, Stories and Sleep
That is where we will split in smaller camping groups and make sure each group is set up at reasonable distance. This is where people will set up their camps, prepare and have their dinners, photography etc and then sleep.
Wake up at 5AM and Pack up
Wake up at 5AM and have your quick breakfast (we prefer something that is pre-cooked and does not require heating as we will not lose time there)
Start packing up at 6AM and get ready for departure.
Leave the campsite at 7AM
Reach Charolette Pass
Reach Charolette Pass at 12:30 PM and depart before 1:00 PM.
Reach back home at ~7:30 PM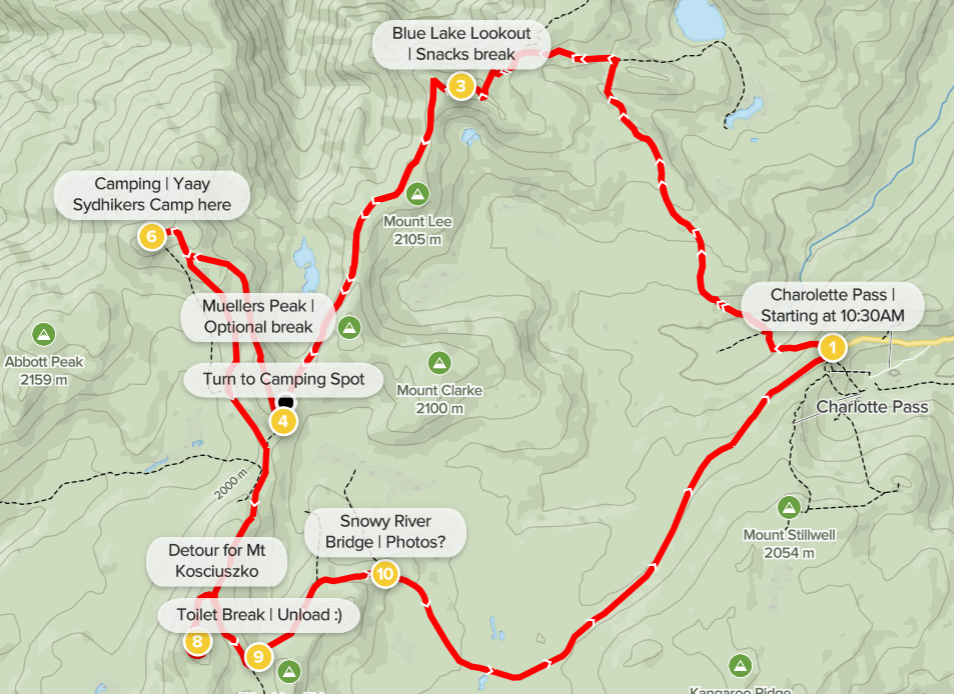 Individual Arrangements
Temperature might drop below zero so make sure you have adequate clothing.
Below is a list of things you need, things highlighted in RED are must, but please consider other things in this list as well while keeping an eye on your total weight. Your total weight should be less than 15 KG.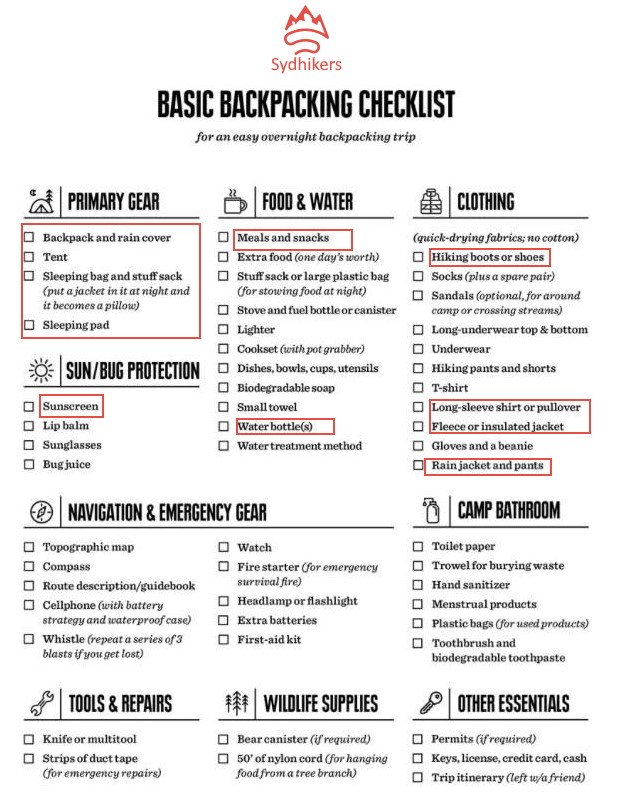 Special Notes
Strictly no littering (organic or non organic), keep all your garbage with you and bring it back
Stay in your groups (groups will be assigned later)
Respect Social Distancing
Keep organizers informed if we need to detour or leave the group for some other hike